Successful Campaign Creation
Any agency can create an advertising campaign, but creating one that will deliver results requires
a great deal of research and analysis. We structure your campaign that will drive the right customers to you.
Effective Keyword targeting. We seek to find the keywords that can help your advertisement thrive without having to spend too much of your budget. By looking at competition and other factors, we make sure you're reaching your full potential.
Landing Page Selection. When creating an ad campaign, choosing your landing page is very important. We will help make sure that when someone clicks on your ad they are sent to a landing page with a great call to action that will give them the best opportunity to convert.
Writing engaging ads. One of the most important aspects of a successful campaign comes down to how your ads are written. We write ads that entice users to click on them, but also encourage them to transact.
On-Going Campaign Optimization
Solid testing of ads. Our team continuously monitors the effectiveness of the ads to ensure they are running at peak efficiency. We are always looking to raise the bar by A/B testing multiple ads.
Reacting to user trends. User trends can help us determine how the ad might need to change in order to be successful. We follow these trends to see where the clicks are happening and how your ad can be revised to take advantage.
Keyword performance monitoring. You want to make sure your budget is being used wisely. We create ROI goals and alter bids accordingly based on the keywords that are driving the best conversions.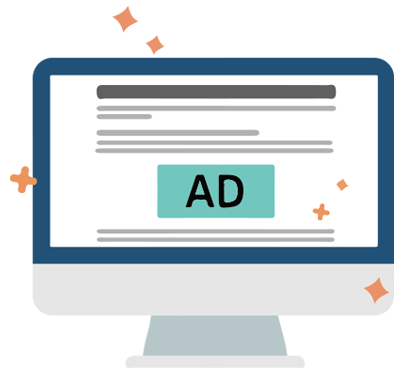 Forrester Research reports that 79% of marketers plan to generate branded content this year. As brands are now increasingly moving towards becoming digital publishers, innovative content has become a necessary way to keep companies competitive. This effort is wasted if at scale, brands cannot connect exceptional content with consumers who want to read it.
Earned media, PR or word of mouth is the holy grail of marketing. When a trusted publication creates positive content about your brand, it helps create real credibility between you and the end consumer.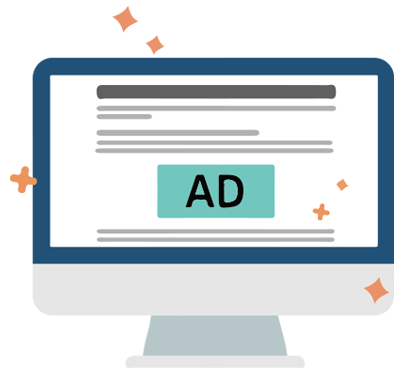 You'll often hear people say they don't pay attention to banner ads, but we know differently. We run a plethora of successful direct response and branding focused banner ad campaigns, and know that this high-reach, cost-efficient channel is a proven driver of online conversions and awareness.
Although it's been talked about for several years now, mobile and tablet advertising is really still the Wild West. Whether you're looking to drive phone calls, app downloads, or conversions on your mobile website, we've successfully implemented and tracked campaigns across multiple mobile networks using 3rd party tracking tools. The banner capabilities and creative execution vary depending on the operating system, and we've helped chart the territory through Android, iOS, and tablet applications.
Why Choose 121 Marketing?
Oftentimes, our display media team is told that we are at the forefront of the industry and exceptionally savvy. We pride ourselves in packing as much into our day as possible to ensure we don't miss a beat. It is of predominant importance that we research the newest targeting capabilities, whether it is 3rd party data, audience segmentation, or demand side platform integration; we know how to hit the direct response or branding KPIs that are requested of us by our clients.
In addition to the media we plan, buy and execute, it is also crucial that our team has involvement in the creative. Call to action on the banners, video or on the landing page, in addition to color, placement and brand strategy greatly affects the overall result of your campaigns. Ensuring that these factors are monitored and optimized is just as important as the media we run against this creative. Executing consistent testing across media and creative is very important to any campaign and brainstorming new ideas to test is one of our strong points. On top of creative, the incorporation of other channels such as paid search and social media are also of importance. Developing strategies that align these initiatives allow for the best overall integration. Our team is skilled at planning and executing everything from attribution modeling to social media impact on display advertising
Overall, we love a good challenge. We embrace the fact that the advertising landscape today is not the same as it was 10 years ago, or even 6 months ago. As a result, it is important to always be thinking of what's coming next, to help our clients stay ahead of the competition and provide the best display media advertising services possible.